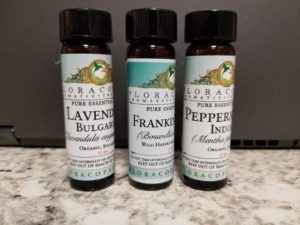 Essential oils have been around for thousands of years. They offer a variety of benefits from cosmetic, health benefits to dietary purposes. Essential oils are carefully distilled in order to end with the purest oil with the most powerful botanicals.
Love the way essential oils smell? They have been known to be uplifting and bring about a sense of calmness. They also have been known to help with one's physical wellness. Often times we are affected by poor diet, lack of exercise, and an overabundance of environmental toxins. All of which can leave our bodies unbalanced and making us feel like we have no energy.
Essential oils have been used to help relieve stress and anxiety, relax tense muscles,  purify the home, and support the immune system and so much more.
Healing by Touch is selling essential oils near you.
Please call to confirm if products are in stock.